I had my first experience of the Edinburgh Festival. And what a great place it is. The city is beautiful, the comedy was great and we also got to perform at the BBC presents gig with Reg D Hunter. And I must say what a cool dude he is. Even if he did say I look like Chez Guevara.
We had mainly spent the entire day bricking ourselves. And this didn't help.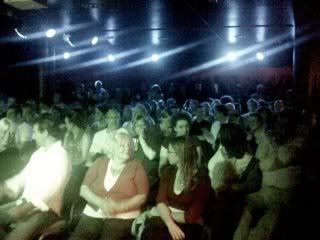 But thankfully the gig went amazingly well. Some really big booming laughs. There is no better feeling than this.