This morning we were merrily on our way to do the weekly big shop. The sun was shining, the birds were tweetering (hmm) when all of a sudden something terrifying halted our food journey. The clouds started to gather and the tweetering birds died from fear. Our lives were on a knife's edge.
We had taken this route many times before but had never been refused right of passage. Today was different, a monsterous bully was blocking the street. With an evil look in his eye and several weapons on each arm......
We were fearing for our lives!
How could we ever get around this giant?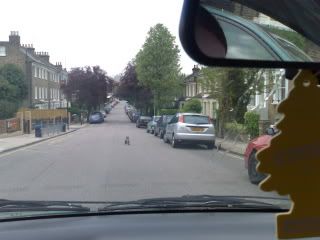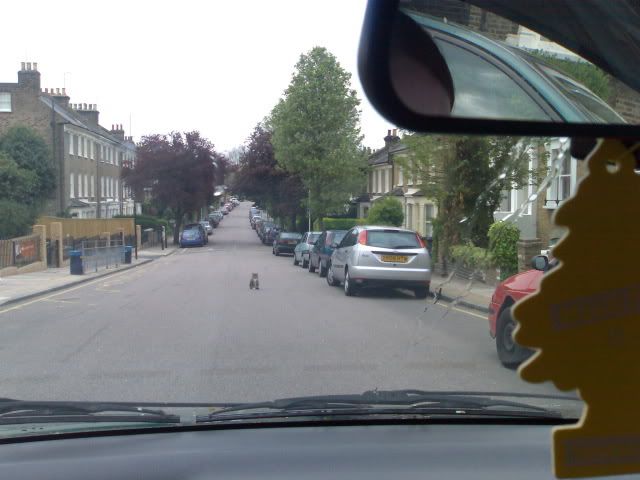 The beast sat still for what seemed like days. Until finally we used our secret weapon; we honked the car horn.
Slowly and nonchalantly the beast strolled out from the road.
Either he was crazy or visually impaired.
I would go with the latter option, probably a problem with his CATaracts.